Welcome to Night Owl Bird Hospital
Night Owl Bird Hospital is a Vancouver based veterinary hospital, wholly dedicated to avian veterinary services. Our head veterinarian Dr. Anne McDonald and the entire staff, share a special interest in your feathered friends.
Dr. McDonald's dedication to the welfare of her patients was recognized in 2017 when she was the recipient of the CVMA Humane Award. The CVMA Humane Award is presented annually to a CVMA member whose work is judged to have contributed significantly to the welfare and well-being of animals.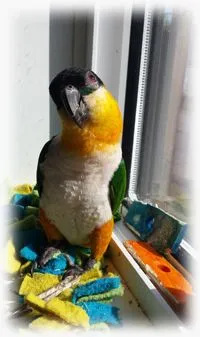 We are fully staffed with animal enthusiasts that understand the meaningful, familial relationship that develops between an owner and their beloved bird. It is our mission that every patient and client is treated with the highest degree of individual care.
At Night Owl Bird Hospital, we work with you and your bird to understand any unique medical needs, treatment options, and ensure you have all the relevant information and tools needed for caring for your bird at home.
We are located on West Broadway Avenue between Maple & Cypress, with parking at the rear with alley access.